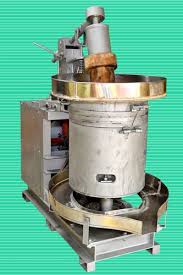 Wood Chekku Oil Machine:
Overview:
We are doing a leading role of Wood Chekku Oil Making Machine In Theni, Chennai and All Over India.We are proud to inform you that we are leading manufacturers and suppliers of this Machines over decades in Coimbatore, We believe in Quality Oriented Product & with state of the art technology.
We have established a renowned name as – SS Engineering Works that has made a major breakthrough in the field of Wood Chekku manufacturing.
Our machine can crush all kind of oil seeds like Sesame, Coconut, Castor, Sunflower, Mustard and Almond. Our high quality products and efficient services to our valued customers have enabled us with sample success. We SS Engineering Works believe that, sale is not an end of a relationship, but just the beginning of our services. With this belief we destined to bring in products, which are customer oriented.
We have the ability to offer you the best value products that meet or exceed expectations all at competitive prices. Approximately more than 5000 small scale entrepreneurs are our valuable customers in All Over India and Abroad.
Image: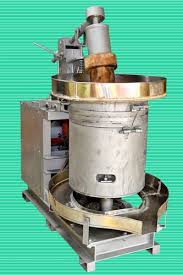 Specification:
Minimum Order Quantity: 1 Unit
Automatic Grade :Semi-Automatic
Automation Grade: Semi-Automatic
Brand: SSE
Capacity: 50 to 60 L/day
Condition: New
Model: SSEWC3
Power: (kw) 0-5
Size: 5 X 3.25 X 5.5 (feet)
Usage: Peanut Oil, Sunflower Oil, Coconut oil,Coconut oil,Coconut oil,Coconut oil,Coconut oil,Coconut oil
Dimensions: (L * W * H) 6 x 2 x 5.5 feet
Motor Power: 3 HP
Phase:3
Weight: 600 to 750kgs (aprox)
Speed: 25 to 30 rpm
Power type: Electrical.
Advantages:
1.Medium Noise and No Vibration Ø 3 HP and 3 Phase Motor
2.Simple Mechanism
3.Easy Maintenance
4.For Foot Rest Use Rubber Mate (1x1x20mm)
5.Power consumption 3 to 5 units/hour
6.Handling Free
7.Ladies can also operate the machine easily
8.Production capacity: For 40 to 60 minutes (approve 6 to 9litres oil)
9.Production capacity is according to the Quality of the type of seeds.
Applications:
Trucks and Buses
Utility and Military Vehicles
Railway Engines and Rolling Stock
Gas and Diesel Engines
Construction Equipment
Agricultural and Mining Equipment
Generator Sets
Performance Cars
December 30, 2019
Categories: