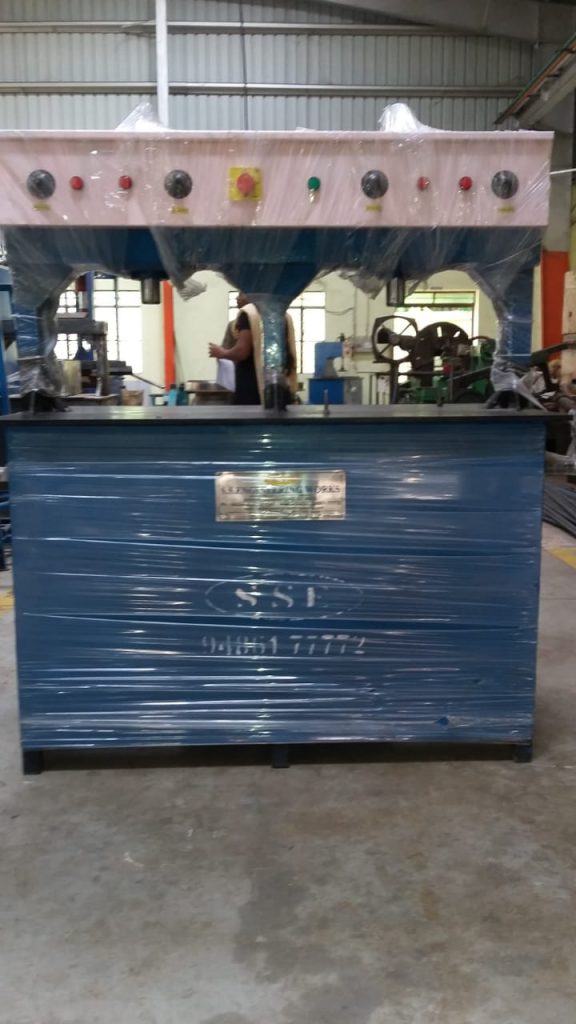 Paper Plate Making Machine Dharmapuri
INTRODUCTION
Our company is engaged in presenting Areca Leaf Plates Making Machine that is provided at reasonable rates. This is a simple pedal operated machine, manually operated with minimal power consumption. Paper plates are widely used in domestic applications instead of metal plates. These plates are found useful because they can be disposed off. These plates can be manufactured at a very low cost. Making plastic plates is a small business and one can easily afford it with the minimum investment.
Process and Specifications:
Areca leaves are washed and dried, then after placing on the lower die platen; pedal is pressed down and released. Different other operations are done by pressing the pedal lever. The leaf plates are subjected to heating at a particular temperature. Paper Plates Making Machines consists of Normal Crank System Plates Machine and Hydraulic Paper Plates Making machines. These are available in Single Dies and Double Dies.With our vast industrial experience and knowledge, we offer a wide array of Disposable Plates Making Machine. Our offered Leaf Plate Machine is effective and the plate is used for serving in weddings, parties and many more.
Advantages of Areca Plates:
Eco-friendly, Bio-degradable and Compostable.
No chop down of trees, fallen leaves are collected and turned to value added products. Waste to wealth concept.
No Chemicals,bleaching.
No PE (Poly Ethylene) coating, Wax coating at any stage.
Light weight, sturdy .
Non-crushable.
Microwave & Refrigerator safe.
Holds liquid items for 4 hours without leakage.
Good for hot, wet and cool food items.
Production Capacity of 2Units(10Die) Per
Easily digest
Since it is a 100% natural product, its good for health.
Economics and Environmental replacement for thermocol, polythene paper and plastics disposables.
No additional taste added with food.
These plates are chemical free disposable product.
Features:
Sturdy construction
Easy installation
Durability
Ladies can also operate conveniently
Machine is foot operated
One person Operate one Machine
Needs Nominal Investment
Simple operation
Consistent performance
Less maintenance required
Die can be heated by Domestic Current (220 Volts) or by Kerosene Friendly/Biodegradable
Image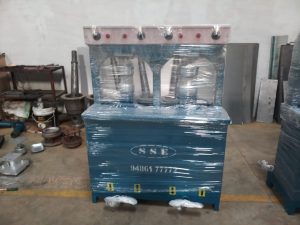 June 19, 2019
Categories: