USAGE : COMMERCIAL USE OF PRODUCTION FOR OIL
SEEDS FOR CRUSING : Edible Oil :Groundnut Oil, Sesame Oil (Gingelly Oil), Coconut (Copra) Oil,Mustard Oil, Sunflower Oil, Rapeseed Oil, Castor Oil, Flaxseed(Linseed) Oil, Almond Oil, Olive Oil , Vegetable Oil. Non-Edible Oil : Karachi Oil, Pungan Oil, Illupan Oil,Neem Oil, Moringa(Drumstick) Oil,Black seed (Black Cumin) Oil, Castor Oil, Cashew Shell Oil, Cottonseed Oil.
Our product range includes a wide range of FULL AUTOMATIC MARACHEKKU MACHINE, Cooking Oil Extraction Machine, Edible Oil Extraction Machine, Portable Oil Extraction Machine, Fully Automatic Marachekku Oil Extraction Machine and Kachi Ghani Oil Extraction Machine.
We provide a wide range of Fully Automatic Marachekku Oil Extraction Machine.These are manufactured by the oil forming technology. These operate by help of motor and consume the less power. Also, these are manufactured to bear high temperature and pressure and are useful in a number of conditions. In addition to this, it works in a hassle-free manner.marachekku oil extraction machines, marachekku oil mill machinery, marachekku oil crushing machine, automatic marachekku oil crushing machine and andavar semi automatic stone chekku machine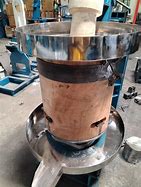 Marachekku Oil Extraction Machine Rs 1.85 Lakh / Unit Get Best Price Minimum Order Quantity: 1 Unit We have the leading name for offering a wide assortment of Marachekku Oil Extraction Machine.