Introduction:
Hydraulic Paper Cup Machine Produces One side PE-Coated Cups for Hot Beverages and Cold Beverages which will be used for a shorter period of time. It produces one side PE-Coated Beverage Cups after running a series of process from Printed Paper feeding, Wall Paper Ceiling, Bottom Punching, Bottom Knurling and Curling of the paper to the discharge of finished Paper Cup. The evolution of paper cups in decades when the traditional cups and the unhygienic plastic cups needed a replacement. The usage of paper cups has increased the productivity of the same, which has drastically improved the Industry of paper cup forming machines, eventually increasing the manufacturers of paper cup machines. The environment friendly people loved the way the paper cups replaced the traditional stainless steel, glassware, ceramic cups and at last the only disposable competitor the plastics.
Function Of Hydraulic Paper Cup Machine:
We introduce ourselves as an eminent manufacturer, trader and supplier of Hydraulic paper cup making Machine. This cup machine is developed from the contemporary techniques employing quality-proven components in conformation with current market norms. Our offered plate machine is available from us in diverse specifications as per the need of patrons. Provided plate machine is well tested by our quality experts so as to supply a fault free range.
Features Of Hydraulic Cup Machine:
1.Minimum power losses
2.Convenient to install
3.Latest Hi-tech machine
4.Low noise transmission
5.Longer functional life
6.Laminated or non-laminated
7.Maintenance required at lowest level
8.Easy, safe & also handled with panel board
9.Machine work rolls to rolls & sheets to sheets.
10.It main features is we need one man to put 10 papers at one time in the machine and also to pick the final finished product.
11.Also we can cut the paper according to our requirement, as any shape and size.
12.You can change or fix the mould layout according to the requirement in the market.
13.This machine gives us feasibility to make paper plates of any size, shape & design.
Applications Of Hydraulic Paper Cup Machine:
Restaurants
Wedding Parties
A Get together Meeting
Picnics
Food Chain
Star Hotels
Corporate Meetings
Coffee Shops Etc…,
Image: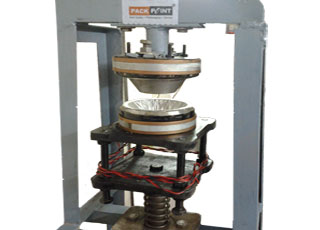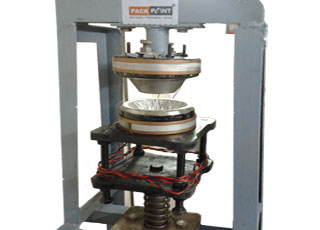 July 21, 2022
Categories: