Almond Oil Extraction Product Description
| | |
| --- | --- |
| Specification | Details |
| Name of the Product | Cold Press Almond Oil Extraction Machine |
| Machine Extraction Method | Cold Press |
| Oil Seed Crushing Parts | Wood |
| Foundation Free | Yes |
| Installation | Self Installed |
| Sound | Noise Less |
| Vibration Free | Yes |
| Motor Power | Depends onmodel 3 Hp to 5 Hp |
| Motor Starter | Provided |
| Motor Voltage | 440 V / 220 VOptional |
| Motor Phase | 3 Phase / 1Phase Optional |
| Motor RPM | Depends onmodel |
| Automatic Grade | SemiAutomatic |
| Capacity | 20 Kg perHour |
| Utility | Commercial |
| Other Oil Seeds | Edible Oil :Groundnut Oil, Sesame Oil (Gingelly Oil), Coconut (Copra) Oil,Mustard Oil, Sunflower Oil, Rapeseed Oil, Castor Oil, Flaxseed(Linseed) Oil, Almond Oil, Olive Oil , Vegetable Oil. Non-EdibleOil : Karachi Oil, Pungan Oil, Illupan Oil,Neem Oil, Moringa(Drumstick) Oil,Blackseed (Black Cumin) Oil, Castor Oil, CashewShell Oil, Cottonseed Oil. |
Our Company SS Engineering Works The premise of you own our new manual almond oil press machine! Ladies can also operate the machine easily Here you will find a few easy steps about how to make almond oil at home with our hand manual oil expeller.Edible Oil :Groundnut Oil, Sesame Oil (Gingelly Oil), Coconut (Copra) Oil,Mustard Oil, Sunflower Oil, Rapeseed Oil, Castor Oil, Flaxseed(Linseed) Oil, Almond Oil, Olive Oil , Vegetable Oil. Non-EdibleOil : Karachi Oil, Pungan Oil, Illupan Oil,Neem Oil, Moringa(Drumstick) Oil,Blackseed (Black Cumin) Oil, Castor Oil, Cold Press Almond Oil Extraction Machine,CashewShell Oil, Cottonseed Oil.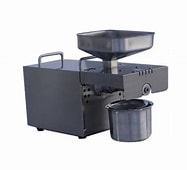 Power consumption 4 to 5 units/hour
Handling Free

Drive:Gear Type

Man power: One required.
Ladies can also operate the machine easily
Production capacity: For 40 to 45 minutes (approve 6 to 9litres oil)
Production capacity is according to the Quality of the type of seeds.
Additional Information:
Item Code: SSEWC2WITH3PHASE
Production Capacity: 45 MINS/PER CYCLE
Delivery Time: 10 – 15 WORKING DAYS
Packaging Details: FOR LOCAL PLASTIC WRAPPING & WOODEN BOX EXPORT ONLY WITH EXTRA COST
July 27, 2022
Categories: