Areca Leaf plates are made by mother nature from the naturally fallen Areca Palm tree leaves found in India. The leaf or Sheath is collected for the tableware. Disposable areca leaf plates by Eco-gecko are naturally beautiful dinnerware made from fallen palm leaves. These wooden plates are engineered to be more than durable. With something this beautiful and this strong, you will be surprised that our disposable plates are designed for one use. The natural beauty and strength of these palm leaf plates make them the perfect single-use tableware, suitable for any occasion.
Areca leaf plates are perfect alternate using areca leaf plate making machine to Plastics/Polymer-based products and also Paper-based products about which the entire world is concerned about. A 100% natural mechanism is followed for manufacturing these plates. The fallen areca leaves are collected from farms. The Sheath of the areca leaf cleaned and soaked in water for approximately 15 minutes and shade dried for 30 minutes. Using Fully Automatic Areca Plate Making Machine, they compressed into different shapes using the correspondingly shaped Machines. They are then packed as per the customer requirement.
Employment Opportunity
Each Areca leaf plate making machine manufacturing unit provides direct employment to 3 people and there is an indirect impact of creating employment for 2 other people. The rural area is selected to create employment. Also work shed & labor will be at a low cost.
Major markets For Areca Leaf Plates
First quality plates will be targeted for the international market
Second quality plates will be targeted at local markets like dealers and supermarkets
, restaurants, and caterer.
These plates act as the best alternative for plastics and because of this reason they have a good market in the international market.
Related Products we Offer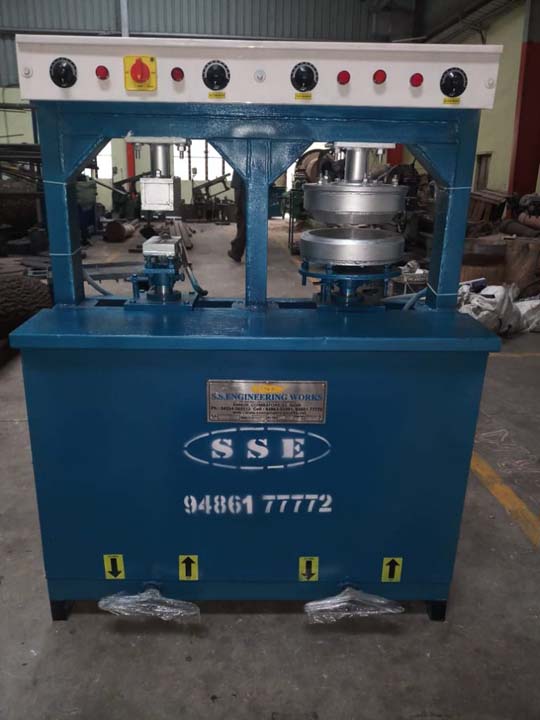 March 17, 2020
Categories: