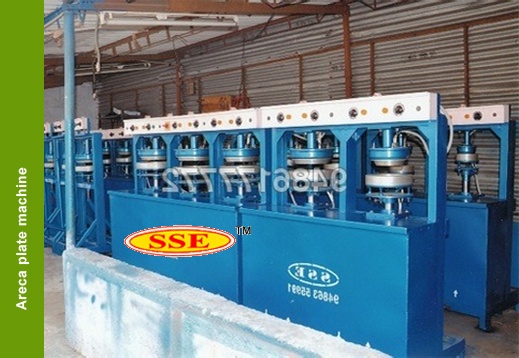 Areca Leaf Plate Making Machine Theni
Our organization is well known manufacturer and supplier of Semi Automatic Double Die Paper Plate Making Machine in theni. Our range is developed by using finest grade raw material to ensure smooth performance of the machine for longer duration. These are widely demanded due to their very less maintenance, design and durability. The production capability of this paper plate making machine is top to prove vastly valuable to our clients.
We provide them at economical price.We have established a renowned name as – SS Engineering Works that has made a major breakthrough in the field of paper plates manufacturing. Our high quality products and efficient services to our valued customers have enabled us with ample success. We SS Engineering Works believe that, sale is not an end of a relationship, but just the beginning of our services.
Areca Leaf Plate Making Machines :
With this belief we destined to bring in products, which are customer oriented. We have the ability to offer you the best value products that meet or exceed expectations all at competitive prices.areca leaf plate making machine theni We have successfully supplied our machines to Karnataka, Andhra Pradesh, Maharashtra, Tamil Nadu etc.
Specification of Paper Plate Making Machine in Theni
Paper Plate Size:4″to 14″
Paper Material: 80gsm To 500 Gsm
Paper Plate:2000 To 2500 Pcs. /HR.
Power Source: SINGLE Phase
Electric Motor: 2 Hp
Single Phases – 230v.
Weight Of Machine: 300 to 400 Kg. Approx.
Fitted With Manual Operated Gear (Hand Leaver Valve)
Oil Tank Capacity: 30 Liters. (Without Oil)
1 Hour Power Consumption With 2 Die Heater (1.5 To 2 Unit /Hour)
Paper Plate Making Machine
Paper Plate Making Machine
Types of Paper Plate Making Machine :
Semi Automatic Paper Plate Making Machine
Hydraulic Paper Plate Making Machine
Paper Plate Making Machine
Paper Cup Making Machine
Disposable Paper Plate Making Machine
Manual Paper Plate Making Machine
Advantages of Paper Plate Making Machine in theni :
Additional installation of new dies (machines) with Pre installed Power Packs.
Individual Control Valves.
Multipurpose machine.
Production Capacity: 2000 – 2500 Plates per Hour.
Image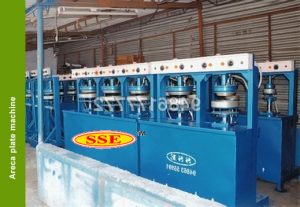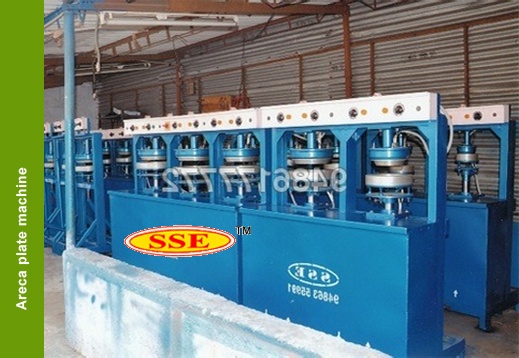 October 4, 2017
Categories: