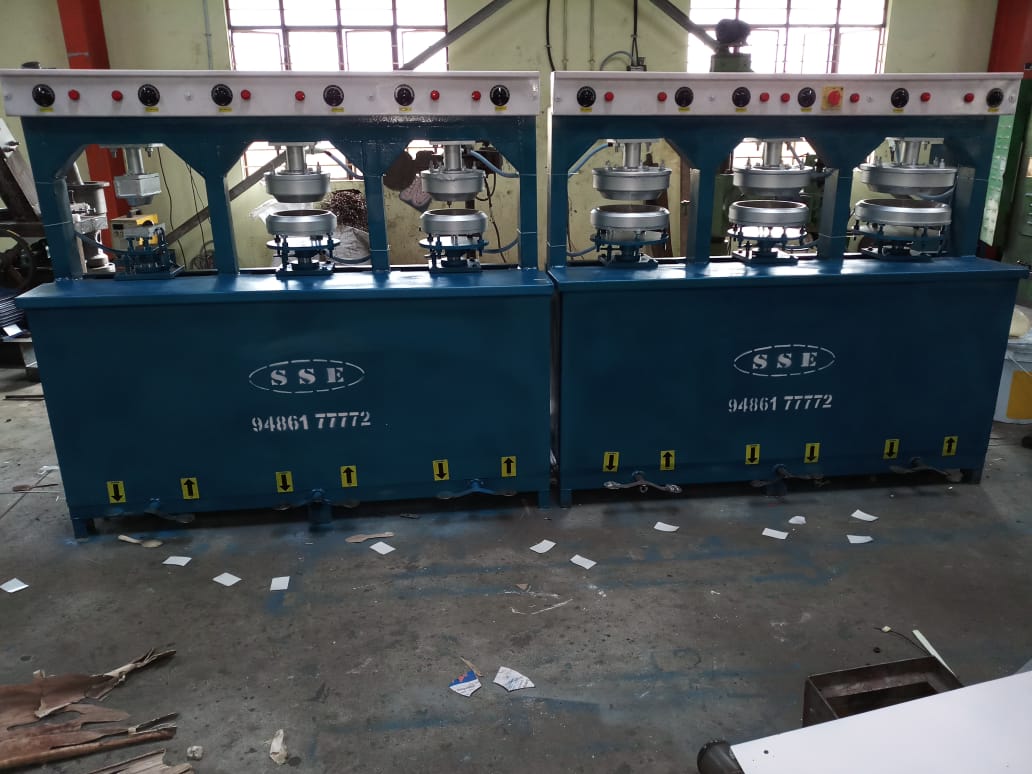 Areca Leaf Plate Making Machine Madurai
About
Owing to our technological adeptness, we are at the forefront of developing next generation Leaf Plate Making Machine. We have gained huge acceptance with the speed and optimum performance of our offered machines. This machine is equipped with high quality components and innovative designs to precisely plates in all sizes and shapes. The offered machine is accessible at a market leading price.We are a leading name in the field of manufacturing and exporting a wide range of Fluid and Motion Control Solutions like Hydraulic Power Packs , hydraulic press,scissor lift, Intensifiers and Cylinders . Our product range includes Hydraulic Cylinder, Scissors Lift, Valve Body Test Rig , Hydraulic Press, Areca Leaf Plate Making Machine, Hydraulic Power Pack, Hydraulic Jack , Plate Making Machine and Hydraulic Machines.Our products are designed and developed in compliance with the international quality standards and are manufactured from quality components to attain high efficiency , While manufacturing our extensive product range, our company makes use of hydraulic energy concept, which can smoothly push or drag objects . The production process of the plates doesn't require added chemicals.
Process of Areca Plates:
Areca leaf plates are perfect alternate to Plastics/Polymer based products and also Paper based products about which the entire world is concerned about. The fallen areca leaf is collected from farms. The Sheath of the areca leaf cleaned and soaked in water for approximately 15 minutes and shade dried for 30 minutes. They are then compressed to different shapes using the correspondingly shaped Machines. They are then packed as per the customer requirement.
Advantages of Areca Plates:
Eco-friendly, Bio-degradable and Compostable.
No chop down of trees, fallen leaves are collected and turned to value added products. Waste to wealth concept.
No Chemicals,bleaching.
No PE (Poly Ethylene) coating, Wax coating at any stage.
Light weight, sturdy .
Non-crushable.
Microwave & Refrigerator safe.
Holds liquid items for 4 hours without leakage.
Good for hot, wet and cool food items.
Production Capacity of 2Units(10Die) Per
Easily digest
Since it is a 100% natural product, its good for health.
Economics and Environmental replacement for thermocol, polythene paper and plastics disposables.
No additional taste added with food.
These plates are chemical free disposable product.
Features Of Areca Plate Machines:
Precise output
User friendly
Easy to operate
Low power consumption
Easy changeable dies
Maintenance free design
Image: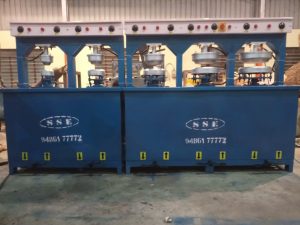 June 18, 2019
Categories: